An Ideal Self Drive Uganda Experience: Reasons to Rent a car in Uganda.
Uganda is one of the popular countries known for the self-drive Safaris within the East African Countries that include Rwanda, Kenya, Tanzania which are wildlife Safari Places.
When you start to plan a self-drive safari to Uganda, the idea starts with the internet by selecting the most reliable car rental company within the region, which places to visit, the culture of the people, Rules & laws of Traffic in Uganda, safari lodges to Stay in terms of accommodations, safari activities to enjoy and the safari starts.
Car Rental Congo has decided to prepare a complete guide to help in planning a self-drive Safari in Uganda with Landcruiser that has a rooftop tent to save on accommodation costs.  Uganda Self Drive trip is filled with birdlife, vast plains, jungle, rolling hills, and some of the friendliest people in Africa.
Background of Uganda
Uganda, officially the Republic of Uganda, is a landlocked country in East-Central Africa. It is bordered to the east by Kenya, to the north by South Sudan, to the west by the Democratic Republic of the Congo, to the south-west by Rwanda, and to the south by Tanzania.
In the 1890s Uganda was declared a British protectorate, The British Protectorate of Uganda was a protectorate of the British Empire from 1894 to 1962. In 1893 the Imperial British East Africa Company transferred its administration rights of territory consisting mainly of the Buganda Kingdom to the British Government.
The good news is that Uganda is the most ideal destination for Self drives Uganda, In 1908 Winston Churchill declared Uganda the "Pearl of Africa" in his 1908 Book My African Journey. Most travelers select to visit Uganda to explore the primates & other wildlife parks.
Self Drive Experience in Uganda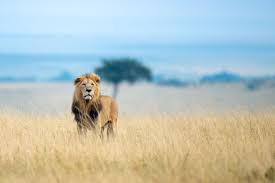 There are few experiences in life that excite you down to your core. Few moments that leave you in awe, mouth open, eyes wide, and completely speechless. A Self Drive Safari in Africa particularly within East African Countries like Uganda is one. Imagine herds of hundreds of elephants walking mere feet in front of you, prides of lions chasing buffalo in Kidepo Valley National Park, and a stray giraffe walking in front of your car.
Imagine being tucked back in the African bush, far from civilization. Landscapes that rival storybooks and crystal clear night skies lit up with an incomprehensible amount of stars. Then imagine the people that live here. The locals, familiar with wild elephants and dangerous hippos. Imagine their stories, their lifestyle, and their culture. Every part of this experience is remarkable and life-changing. A self-drive safari in Uganda is profound, as it should be.
While any safari through the African bush is sure to be thrilling, a self-drive safari offers an unparalleled adventure. Here is why you need to do this sooner than later:
Planning for Self Drive Experiences
When we're planning on driving in a foreign country always go straight to the internet to see if there are any tips or warnings that are available from others who have done it themselves. There is a lot of dangers and annoyances afoot for the unwary motorist whenever they step into a hire car in a foreign country.
Such questions arise as – which company is reputable? What documentation do I need to take? – How do petrol stations work? Do they drive on the left or the right or kind of a mixture of the two depending on mood? And of course the classic – what do flashing headlights mean from on oncoming car? Ask the Reservations Team to help you
According to the Traffic rules, the Uganda Parliament amended the Traffic and Road Safety Act, 1998 to give more guidance on-road usage by the drivers.
The amended Act Requires the rental company to own a valid Rental Licensing permit for the company which is granted by the Ministry of Works, also to keep a copy of the car registration book for the car. Always Ask for these when you decide to rent a car for self-drive experience in Uganda. Car Rental Congo's reservation team in Uganda will try and provide these details when handing over the car to you for the best Safari adventure in Uganda.
While on Self-drive Safari in Uganda avoid what is termed as Reckless driving in the amended Act that includes:
driving over the prescribed limit;
failure to use signals;
disobeying traffic signs and signals;
drifting into another lane;
distracted driving;
using a handheld mobile phone while driving;
driving a car on a public road without due care and attention or reasonable consideration for other road users;
driving while under the influence of drink or drugs contrary to the Act;
failing to stop for a pedestrian at a designated pedestrian crossing.
You are your own guide/ Driver
When you're on a self-drive safari in Uganda, You can drive wherever you want, whenever you want. Want to get up early and do a sunrise drive through Queen Elizabeth National Park? Pull to the side of the road and watch a mother lion play with her cubs or Tree Climbing lions in Isaha Sector?
Want to stop at the little village on the dusty road for a cold beverage? You can. There are no timelines, no other people to appease, you literally make your own self-drive itinerary without missing the key Safari activities like gorilla trekking in Bwindi Impenetrable National Park. On a self-guided tour, your only limit is your own sense of adventure that was paid for and approved with the tour operator.
Organized safaris can be outrageously expensive
Most resorts, eco-tents, and hotels charge upwards of $700 to $900 a night – per person for Luxury hotels and more when it's on Rwanda Safari were lodges in Volcanoes national Park & Nyungwe forest national park costs around 2000$ a night with the regulation on minimum nights being 3 nights.
These Africa Safaris can include a Gorilla tour, Rwenzori Trekking & touring of the surrounding area and your food, but a week-long safari typically costs over $4,000 per person.  But Self Drive Safaris you can stay in campsites in your rooftop tent jeep next to these dramatic resorts.  You will have the same views and saw the same animals for a fraction of the cost.
An Ideal Self drives Uganda Safari for over 2 weeks will go for less than $3,000 for both travelers ( Couple). Besides, doing it on your own provides an overwhelming sense of adventure and accomplishment unknown to those on a prearranged and overpacked safari truck.
There's something about forging your own path, overcoming the adversities, and getting lost in the African bush that is sure to change you with the most expensive Safari activity being gorilla trekking permit, Rwenzori Trekking Permit & Chimpanzee Watching permit.
Did we mention there are animals here
More animals than you are imagining right now. Elephants roam in herds of 50 to 100. They block roadways and fight over watering holes.  Not missing the known facts in Uganda when it comes to tourism, primates are mostly seen in Uganda, Mountain gorillas are special when it comes to African Safaris as they can be only seen in Uganda, Rwanda, and Congo. When you come for a gorilla safari, watching them is a must in Uganda's Bwindi Impenetrable Forest National park & Mgahinga National park yet Kibale Forest national park hosts over 13 primates which are open for visitation throughout the year for Self-drive Travelers.
In Uganda Wildlife parks, they are so abundant you almost start to ignore them. (Crazy, I know.) Kudus and impalas speckle every landscape and we guarantee you will stop counting them after the first hour. Lions, buffalo, giraffes, hippos, zebra, rhinos, they are all there. Tracking them down during the boat cruise in Queen Elizabeth National Park and watching them in their natural habitat is a high that can never be forgotten.
Bonus
It's not as difficult as you think. There are various companies throughout East Africa that offer a self-drive in Uganda but once you select to use Car Rental Congo to rent a car with Rooftop tent that includes Toyota LandCruiser 78 Series, Landcruiser v8 & Toyota LandCruiser Prado and other equipment necessary to make the journey. we also provide maps, help with campsite bookings, and provide as little or as much assistance as needed.
Why Select Car Rental Congo for Uganda Self Drive.
Car Rental Congo has over the past 10 years expanded its borders to provide self-drive in Uganda, Rwanda, Kenya & Tanzania for Road Trip makers. Get a one-way car rental deal to start from Uganda & end in another city or Country on self-drive or with Driver.
Working Air-conditions
RoadMaps & GPs
4×4 manual & Automatic
Family Sized Rooftop Tents
Free gorilla & Chimpanzee TrackingPermit
24/7 Help Line
Comprehensive Insurance
The equipment provided was in great condition and the staff was very helpful. There are several great campsites throughout Uganda National Parks but travelers that have selected to rent Saloon Cars for Self-drive in Uganda are recommended to Select the Toyota Rav4 that is full-time 4×4 car but can't come with Rooftop tent.